FALL/WINTER 2023
DOPAMINE DRESSING
At the heart of it all, AYRTIGHT's raison d'être is to make women feel amazing; to spark joy when they get dressed. And not just for work or occasion, I want dopamine dressing to find its way into any given Tuesday.
To achieve this, every season I consciously give myself permission to fully disconnect and disappear into my creative wanderland to ponder what makes my own heart flutter. I try to bottle the flutters so that I might be able to sprinkle them like neurotransmitter fairy dust into our collections.
My Fall 2023 rule of three:
1. Complex unsaturated hues paired with occasional pops of unexpected colour are giving me all the feels right now.
2. I find myself drawn to trans-seasonal staples offering elevated ease. And I've never met an anorak that I didn't like.
3. The idealist in me wants to always Do Better so I'm thrilled to have Tatum & Eden join our eco suite of fabrics, bringing LENZING™ ECOVERO™ Viscose squarely into the wardrobe staple category.
Fire away little neurotransmitters, fire away!
~Ayr
SHOP THE FALL 2023 COLLECTION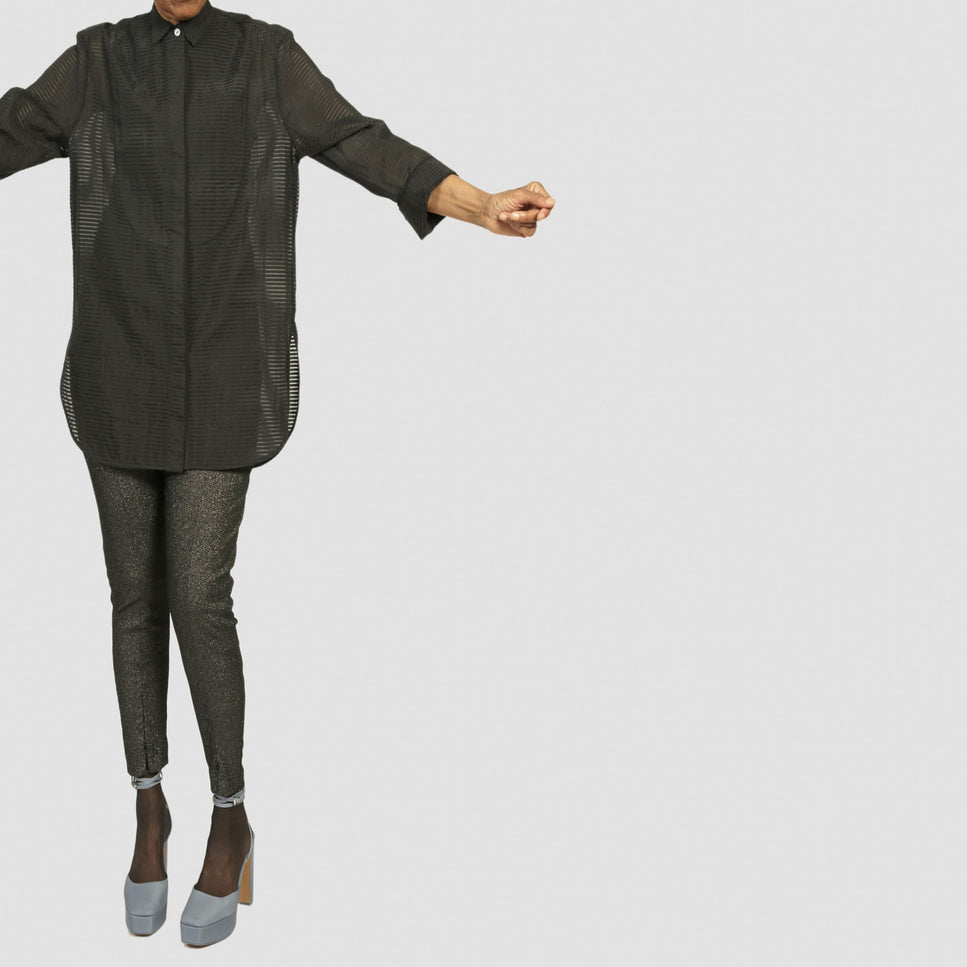 FAll 2023
01
ARCADIA
Arcadia conjures an idyllic vision of unspoiled wilderness rich in Mossy Minerals and Sepia Dunes. Morris recalibrates into creamy caffeinated hues while the Drax flat front provokes a quandary - to tuck or not to tuck. Meanwhile Simon says that Lola wants a safe Haven from the winter doldrums. Structure contrasts fluidity offering a Lexicon of sartorial ease.